MAXIMUM FLOATATION
This ski is designed specifically for mountain riding, to help heavy sleds, like 4-cycles, stay on top of soft powder. The deep channel and 8" wide platform design work together to provide maximum floatation. Say no more to factory ski nose dives!
Designed for heavy sleds in deep powder
Widest platform design we have
Large snow intake scoop for floatation
Precise spindle mount location for improved side-hilling and handling
All skis come with brand specific fitkit and steal runners. If you want a specific carbide you will have to order those direct from mfg.
Please specify you make, model and year in the notes upon checkout.
SKI TECHNOLOGY
8 INCH PLATFORM
The Powder Hound 8 has a huge 8 inch platform for maximum floatation – the most of any Slydog ski. This wide ski will help keep heavy, 4-cycle sleds riding smoothly on top of deep powder.
SNOW INDUCTION
Our unique Snow Induction process improves cornering & side hilling capability by catching snow at the front of the ski and forcing it through a narrowing channel and up against the reverse angle keel.
REVERSE ANGLE KEEL
The reverse angle keel design holds packed snow between the keel and channel walls to help give the ski its own footprint and prevent darting. A taller keel height means more aggressive handling.
CHANNEL
The channel narrows the length of the ski to compress snow against the reverse angle keel. This creates a solid base for the keel to corner against, as well as creating lift when riding in powder.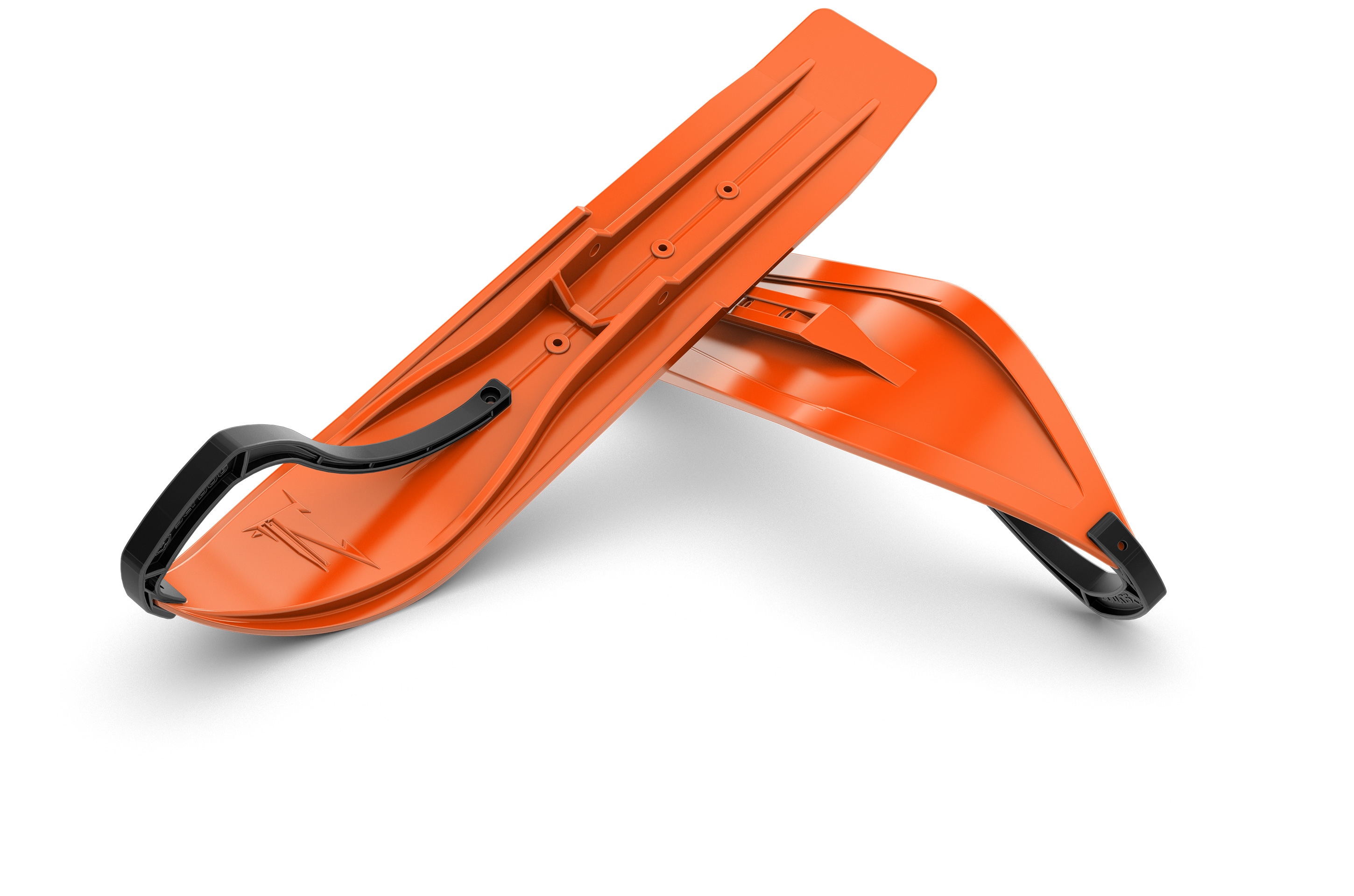 8 INCH PLATFORM
SNOW INDUCTION
REVERSE ANGLE KEEL
CHANNEL
SAVE MONEY &
GET IT FAST
Browse discounted inventory of cool ski designs that are already built and ready to ship! (Custom designs can take up to 3 weeks) You still pick your loop color!
VIEW READY TO SHIP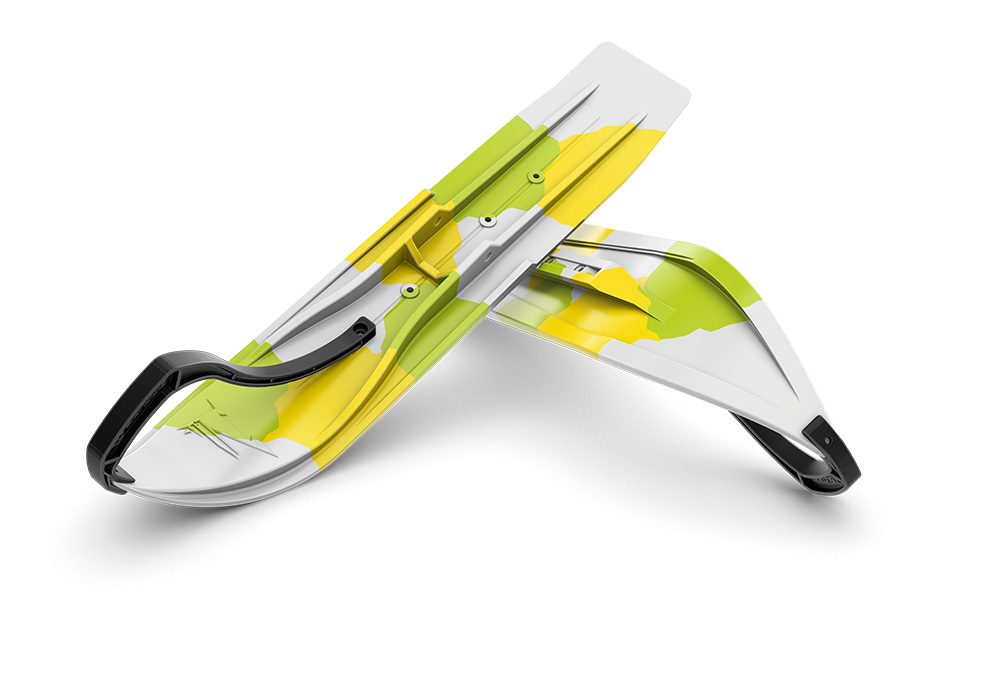 Discount at Checkout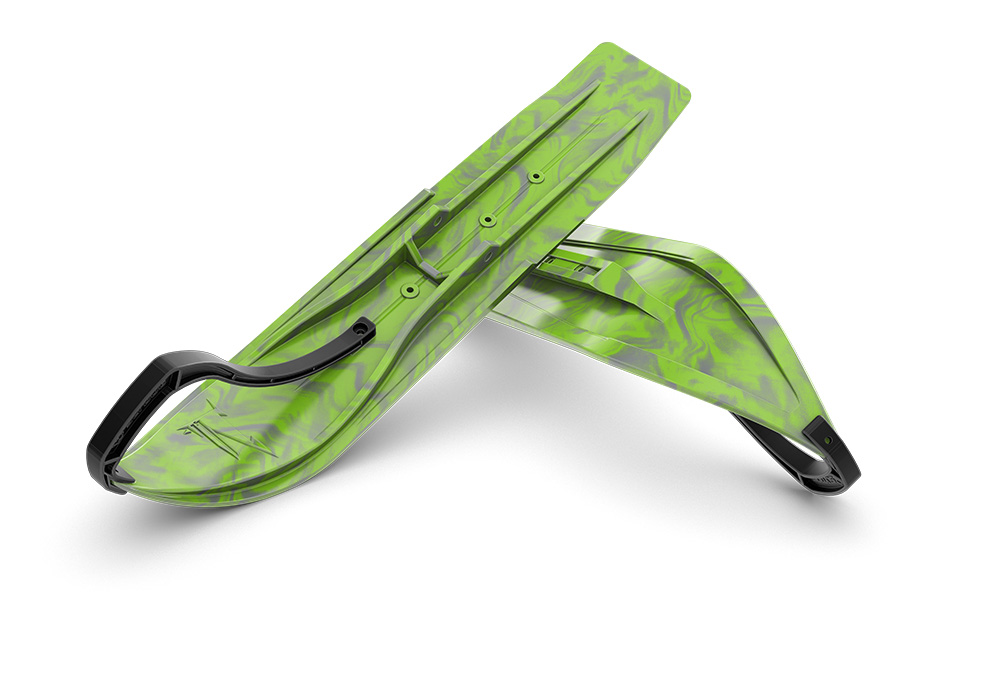 Discount at Checkout
RIDER TESTIMONIAL
I have been riding the 8" Powder Hound skis for the last two season and I am in love with them! They offer the most floatation while riding in deep powder over any other ski on the market, the location of the mountain bracket on these skis make it effortless to get the sled on edge, and they are the most versatile skis I've owned.